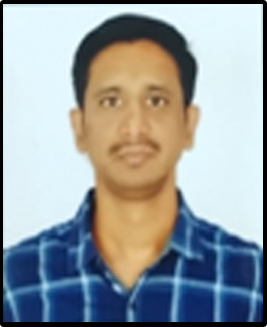 Dr V Nagapraveen
Associate Professor of Community Medicine
Email: nagapraveen2k3@gmail.com
Current Academic Role & Responsibilities
Teaching MBBS undergraduate & PG students. Research field based and hospital based guiding under graduate research
Areas of Research & Expertise
Sanitation, Health promotion, tuberculosis, public health interactions, health surveys.
Awards & Achievements
Best poster presentation at National Geriatic conference – IAG-2014 plenary speaker at Global conference infectious diseases -2020 paper presentation (Oral) at IAPSM – 2022 conference.
Professional Affiliations+
IAPSM life member 6306
Publications
Bubble CPAP (Continous Positive airway pressure) therapy as a primary mode of respiratory support in preterm newborns with mild to moderate respiratory distress syndrome. Maslekar SD.et al: Bubble CPAP (Continous positive airway pressure) Nagapraveen Veerapu Pediatric Review – International Journal of Pediatric Research 2021;8(2).
Thrombocytopenia and thrombocytosis as a predictor of neonatal sepsis: a hospital-based cross-sectional study. International Journal of Contemporary Pediatrics Babji NS et al., Nagapravee Veerapu Int J Contemp Pediatr. 2021 may8(5): 860-866
Nagapraveen Veerapu, Ravi Kumar Baer Philip, Meghana Kudumula. Health beliefs about hypertension among hypertensive elderly people in Khammam urban locality: health belief model. Int J Community Med Public Health. 2020 Oct;7(10): 3892-95.
Nagapraveen Veerapu, Ravi Kumar Philip Bear, Subbarao Varikuti, Jayakrishna Kurada. Pilot testing of sticker tool method for monitoring DOTS providers under revised national tuberculosis control program in Khammam: operational research. Int J Adv Med. 2020 May;7(5):790-94.
Veerapu N, Ravi Kumar Baer Philip, Hanisha V, Sowmya G, Swathi Tapaswi K. A Study on Nomophobia and its Correlation with Sleeping Difficulty and Anxiety among Medical Students in a Medical College, Telangana. Int J Community Med Public Health. 2019; 6(5):2074-76.
G Vinay, Nagapraveen Veerapu (corresponding author). A Comparison of Self-Directed Learning and Lecture Methods for Teaching Embryology among First Year Medical Students. Sch Int J Anat Physiol. 2019; 2(12): 352-355.
Nagapraveen Veerapu, Subramaniyan P, Praveenkumar BA, Arun G. Promotion of sanitation and hygiene in a rural area of South India: A community-based study. J Family Med Prim Care. 2016 Sep;5(3):587‐92.