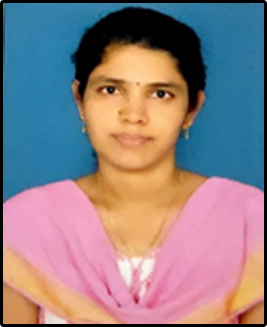 Dr Salikanti Sasikala
Assistant Professor of Pathology
Email: salikantisasi@gmail.com
Current Academic role & responsibilities
Involved in diagnostic work in histopathology., cytology and hematology, clinical pathology.
Conducting theory and practicals sessions for MBBS, BDS and nursing students as per NMC guidelines.
Areas of research & Expertise
Histopathology
Cytology.
Hematology
Professional Affiliations
Life member in Indian Association of pathologists and Microbiologists, Andhra Pradesh.
Publications
Salikanti Sasikala, A study of clinical profile of primary extra nodal lymphomas at tertiary care hospital. IJSRP, September 2019;9(9).