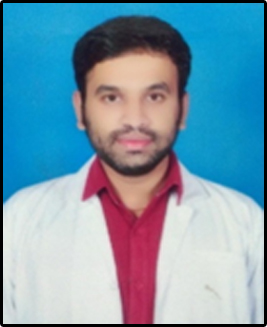 Dr S Chandra Mouli
Assistant Professor of ENT
Email: chandraent97@gmail.com
Current academic role and responsibilities
Teaching the under graduate medical students and implementation of competency based medical education programs.
Development of programs of clinical excellence that can support the academic programs.
Overseeing education of post graduate students via operating room experience, teaching rounds,lectures and conferences.
Areas of research and expertise
Otology and otopathology
Head and neck Neoplasms
Paediatric otolaryngology
Sinus and nasal disorders
Professional Affiliations
Life member of AOI-Telangana state
Publications
Myringoplasty in wet and dry ears : an observational study in a tertiary care center. IJOHNS 2021.
Inferior turbinectomy versus submucosal diathermy- our experience JMEDS.