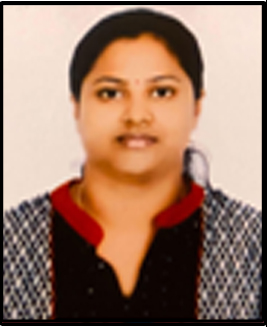 Dr Nella Harshini
Assistant Professor of Microbiology
Email: dr.harshininella@gmail.com
Current academic role and responsibilities
Assistant professor in the department of microbiology
Conducting theory, practical classes, Self – Directed Learning and Problem BasedØ Learning sessions for the medical and dental programs.
Involved in diagnostic and research activities of the department.
Guiding undergraduate (MBBS) and postgraduate (MD) students in their research projects.
To plan and prepare appropriately the assigned courses and lectures.
Implementing the designated curriculum completely and in due time.
Attending and participating in faculty meetings and other assigned meetings and activities.
To model ethical conduct, caring attitude and promote positive inter-personal relationships, correct use of language, promote empathy, compassion and respect for the gender, ethnic, religious, cultural and learning diversity of students.
Areas of research & expertise
Clinical Bacteriology
Immunology,
Virology and Parasitology,
Mycology,
Bacteriological study of Urinary Tract Infections.
Isolation and Identification of Aerobic Bacterial Flora in eyes of Normal persons
Screening for HIV-1 and HIV-2, Antibodies by ELISA, in voluntary blood donors at district hospital in Khammam
Study of HIV-TB co infection
Research on MRSA -Nasal carriage.
Molecular biology (PCR)
Awards and achievements
Best poster award at Mamata Medical College, Khammam for presentation on "MRSA-Nasal carriage among paramedical staff in a tertiary care hospital, Khammam".
Professional affiliations
Membership no of IAMM TAPC chapter :520
National IAMM membership no: SM 33/16-17
Publications
Nella Harshini, B. Anuradha. A study on HIV-TB co infection on and around Khammam,Telanagana. International journal of current microbiology and applied sciences. November 2017;6(11).
B Anuradha, Nella Harshini and B Nageshwar Rao. MRSA -Nasal carriage among paramedical staff in a tertiary care hosiptal,khammam. ECRONICON Microbiology June 2018;14(7):384-390.