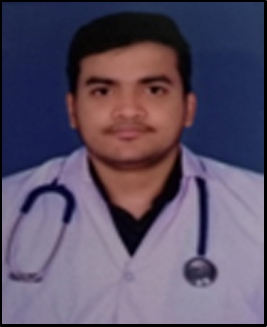 Dr Vamsi Krishna Guntupalli
Assistant Professor of Paediatrics
Email: vikymbbs@gmail.com
Current Academic Role & Responsibilities
Conducting Undergraduate (MBBS) theory & practical class.
Postgraduate (MD) bedside clinics.
Involved in PG-Activity of the Department.
Involved in medical camp of the department
Guiding postgraduate (MD) students in their research work thesis submission.
Correction of allotted theory papers for undergraduates with discussion with individual student as per need.
Areas of Research & Expertise
NICU Emergency management, especially Neonatal sepsis, Neonatal seizures.
PICU Emergences
Parental counselling
Allergy and asthma, Practice & Counselling.
Awards & Achievements
Awarded 2nd prize in 2018 NEOCON at Hyderabad Telangana.
Professional Affiliations
LIFE member of IMA( Indian Medical Association)
LIFE member of IAP( Indian Academy of Paediatics)
Publications
Vamsi Krishna G, Bhoojata G, and Venkata RamaRao P. Congnital Methemoglobinemia in Neonat –An Easily Missed Cause of Cyanosis. Journal of  Neonatology. 2021;(1-4).. DOI: 10.1177/09732179211016383. Journals.sagepub.com/home/nnt.