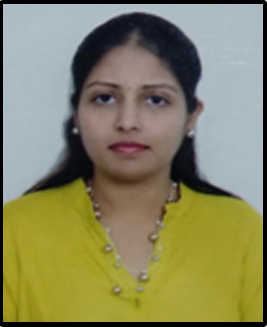 Dr T Anusha
Associate Professor of Anaesthesiology
Email: t.anusha221990@gmail.com
Current Academic Role & Responsibilities
Assistant Professor
Professional Affiliations
ISA(Indian Society of Anaesthesiologists) – A2737
Publications
T Anusha, Kiran Kumar Suggala, T. Tejaswi. A comparative study between 0.2% ropivacaine with dexmedetomidine and 0.125% levobupivacaine with dexmedetomidine for post-operative epidural analgesia in patients undergoing total abdominal hysterectomy. European journal of molecular & clinical medicine. February 2022;9(1):701-710.
Suresh Janapati, Anusha T, Manda hiresh nagrale. Assessment of intraperitoneal instillation of levobupivacaine plus dexmedetomidine versus ropivacaine plus dexmedetomidine for postoperative analgesia in patient undergoing laparoscopic cholecystectomy : A comparative Study. International Journal of Medical Anaesthesiology. April 2021;4(2):88-90.
Anusha T. A comparative study between intrathecal isobaric ropivacaine 0.75% (15 mg) plus dexmedetmidine (10 mcg) and isobaric ropivacaine 0.75% (15 mg) pius clonidine (30 mcg) for elective lower abdominal and lower limb surgeries. International journal of medical anaesthesiology. Jan 2021;4(1):185-188.