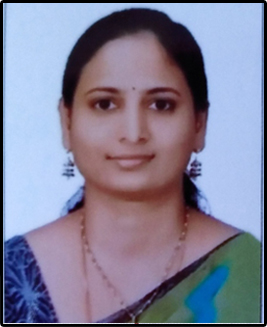 Dr. Priyanka
Professor of Biochemistry
Email : Priya.maleedhu@gmail.com
Current Academic Role & Responsibilities
Conducting theory, Practical classes, Self – Directed Learning and Problem Based Learning sessions for the medical and dental programs.
Involving in diagnostic and research activities of the department.
Guiding undergraduate and postgraduate students in their research projects.
Administrative responsibility of the College as member of Research. Advisory and Monitoring Committee and Departmental Registrar.
Areas of Research & Expertise
Clinical Biochemistry
Polycystic ovary syndrome
Cardiovascular risk factors
Awards & Achievements
Completed Certificate program In Young Adults Guidance and Counselling
Professional Affiliations
Member of International federation of Clinical Chemistry (IFCC).
Lifetime member of FQI (FQI/LTM/0056-2022/23)
Publications
Priyanka Maleedhu, Vijayabhaskar M and Praveen Kumar Kodumuri. Elevated Levels of Cystatin C, A Cardiometabolic Risk Factor In Polycystic Ovarian Syndrome. International Journal of Current Medical and Pharmaceutical Research, January 2020;6(01)(A).
Priyanka Maleedhu, M Vijayabhaskar, M Madhulatha, K Praveen Kumar. Dyslipidemia in Women with Polycystic Ovary Syndrome in Khammam District, Telangana. International Journal of Advanced & Integrated Medical Sciences, October-December 2017;2(4):1-5.
Vamseedhar Annam, Priyanka Maleedhu , M Vijaya Bhaskar , L Venugopal. Evaluation of Serum Procalcitonin Levels and Sequential Organ Failure Assessment Score in Assessing the Severity and Outcome of Sepsis. International Journal of Scientific Study, January 2016;3(10).
M. Madhu Latha, M. Vijaya Bhaskar, A. Suma Preethi, Priyanka. M, P. Srilakshmi Status of Serum Lipids and Oxidative Stress in Psoriatic Cases. Int J Med Health Sci. July 2015;4(3).
Priyanka Maleedhu, Vijayabhaskar M, Sharma S.S.B, Praveen K Kodumuri, Vasundhara Devi D.Status of Homocysteine in Polycystic Ovary Syndrome (PCOS). Journal of Clinical and Diagnostic Research. Feb 2014;8(2):31-33
D.Vasundhara Devi, M.VijayaBhaskar, S. S. B. Sharma, M. Priyanka. A study of risk factors in myocardial infarction in tribal populationJournal of Evolution of Medical and Dental Sciences. 2013;2(21):3746-3755.
D. Vasundhara Devi, M. Madhu Latha, A. Sumapreethi, S. S. B. Sharma, M. Priyanka. A study of non-alcoholic fatty liver disease in patients with metabolic syndrome. Journal of Evolution of Medical and Dental Sciences. 2013;2(4):375-382.