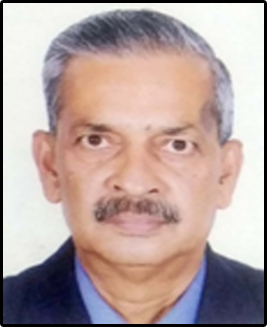 Dr Prasan Kumar Hota
Professor & HOD of General Surgery
Email: hota.dr@gmail.com
Current Academic Role & Responsibilities
Professor and Head of the department of the surgery.
Imparting UG and PG teaching.
Responsible to conduct PG classes including journal club, seminars and case presentations.
Administration of the department of Surgery.
Areas of Research & Expertise
Tropical surgery
Surgical infections
Diabetic foot
Hernia
Awards & Achievements
Bhubaneswar Oration Award (ASI odisha state chapter-2017).
Best teacher award –(TSASI-2019).
Dr. A.K Chary oration Award(TSASI -2021).
National faculty in NSEP program conducted by ASI.
National faculty in Regional Refresher Courses conducted by ASI.
Professional Affiliations
Association of Surgeons of india
International College of Surgeons
The Association of Minimal Access Surgeons of India
Publications
Prasan Kumar Hota, Nikitha Bung, Yeramaneni Venkat Prashanth. A study of non-traumatic gastrointestinal perforations in a tropical country. Int Surg J. 2021 Sep;8(9):2656-2661. DOI: https://dx.doi.org/10.18203/2349-2902.isj20213592,2021.
P Inamdar, PK Hota. Feasibility and effectiveness of Direct Observation of Procedural skills (DOPS) in General Surgery discipline: a Pilot study. Indian J Surg.May.DOI:https://doi.org/10.1007/s12262-021-02953-5,2021

.

Mahesh SV, Reddy Dilip Kumar, Hota PK. Clinical study of perforations among patients at a tertiary care hospital. Int Surg J. 2018 Sep;5(9):3078-3082
Hota PK, Mahesh SV, Reddy Dilip Kumar. Outcome of surgeries for non-traumatic hollow viscous perforations.Int Surg J. 2018 Aug;5(8):2888-2893.
Prasan Kumar Hota, Harshita Yellapragada, Assessment of surgical outcome in emergency gastrointestinal surgeries using P-POSSUM score. Int J Res Med Sci. 2017 Jul;5(7):3007-3011.
Prasan Kumar Hota, B Gowtham Reddy. Role of Eosinophil count and neutrophil: lymphocyte count ratio as prognostic markers in patients with sepsis. Int Surg J.2017 Jul; 4(7):2243-2246.
Hota PK, Mahesh SV, Efficacy of Prolene hernia system in comparison to Lichtenstein mesh repair. Int Surg J.2017 Feb;4(2):619-622.
Prasan Kumar Hota, Bhupesh Dewan, Deepashri Shah, A Parallel, Randomized, Comparative, Double-Blind, Double-Dummy Clinical Trial to Evaluate the Efficacy and Safety of Trocipide versus Rabeprazole in the Treatment of Gastritis,Indian Medical Gazette,2016 Dec:436-444.
Mahesh S. V. Hota P. K. Abhishek D. A comparative study of intra operative parameters of darning and mesh repair in inguinal hernia, Int Surg J. 2016 Nov;3(4):2012-2015.
Mahesh SV, Hota PK, Sneha P. A study of Alvarado score and its correlation with acute appendicitis. Int Surg J. 2016 Nov;3(4):1950-1953.