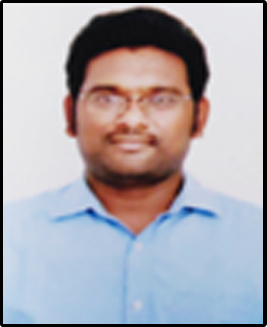 Dr P Udaya Kumar
Professor  & HOD of Anatomy
Email: udaymmc7@gmail.com
Current Academic Role & Responsibilities
Curriculum committee member.
Plan, organize, support and deliver anatomy lectures in didactic, laboratory and /   or classroom settings to MBBS, BDS & Nursing students.
Proctor exams; participate in departmental meetings, as well as college taskforces and/or committees as necessary.
Areas of Research & Expertise
Gross Anatomy, Histology, Radiological Anatomy
Professional Affiliations
Life member of society of clinical Anatomists (SOCA).
Life member of Regional Society of Anatomists (RSA).
Publications
Udaya Kumar P, Janardhan Rao M, Sirisha V, Kalpana T. A study of the nutrient foramina in dry human tibia bones of telangana region. Int J Anat Res. 2017;5(3.1):4152-4157.
Udaya Kumar. P, Sukumar C. D, Sirisha V, Rajesh V, Murali Krishna  S,  Kalpana T; Morphologic and Morphometric study of supratrochlear foramen of dried human humeri of Telangana Region;  Int J Cur Res Rev. May 2015;07(09):95-98.
Sirisha. V, Udaya Kumar. P, Naveen Kumar. B, Kalpana. T. A study on the variations in cystic duct: clinical and embryological evaluation. Int J Anat Res. 2017;5 (3.2):4308- 4312.