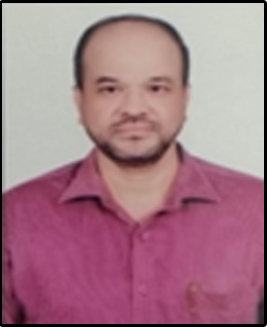 Dr Mohammed Ashraf Mohiddin Siddiq
Professor & HOD of Paediatrics
Email: drashrafped@gmail.com
Current Academic Role & Responsibilities
Involved in clinical research and routine patient management.
Attends to the grievance of UGs, PGs, and Interns
Prepares question papers and conducts theory, practical and clinical examinations.
Guidance for PG students in Research work and thesis submission.
Conducting IAP UG quiz yearly IAP (Indian Academy of paediatrics) undergraduate quiz for paediatrics.
Publications
Mohammed Ashraf Mohiddin Siddiq, Ch. Rajesh, N.S.R.K Babji, Case Report Of Early Biotinidase Deficiency ,A Type Of Multiple Carboxylase Deficiency , International Journal Of Contemporary Pediatrics , July 2021;8(7):1290.
M.A.M.Siddiq, Suraj Gupte1n

,Lalit Bahl, Coauthored a chepter Floids, Electrolytcs and acid base balance and disturbances,13

th

Edition: 2020, Chapter-16 The Short textbook of pediatrics , Jaypee Brothers Medical Publishers (P)Ltd.