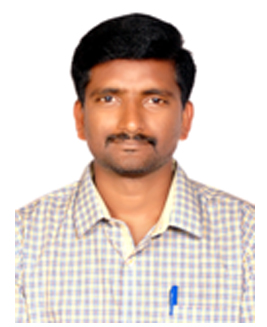 Dr. Kamatham Praveen
Assistant Professor of Pharmacology
Email: kprn90@yahoo.com
Current Academic Role & Responsibilities
I am working as Assistant professor in Department of Pharmacology.
I am involved in teaching or training the undergraduate students, pursuing MBBS, BDS and B.Sc. Nursing.
Active member of anti ragging squad, Mamata Medical College, Khammam.
Areas of Research & Expertise
My areas of interest of research is mainly Gastrointestinal and Behavioral Pharmacology
Hepatoprotective activity of selected medicinal plants.
Analgesic, Antipyretic and antidiabetic activity of natural compounds using plant extracts.
ADR reporting and Pharmacovigilance
Publications
Swathi. C, Venkatanarayana Narapogu, Aalasyam Naveen, Kamatham Praveen, Neelkanth Kote, Sai Sailesh kumar Goothy. Assessment of mental well-being in second-year medical students. European Journal of Molecular & Clinical Medicine. 2023;10(04):1034-1039.
Aalasyam Naveen, Vijaykumar Sayeli, Uma Pokala, Kamatham Praveen, Sai Sailesh Kumar Goothy,  Effectiveness of 12 Weeks of Practice of Raja Yoga Meditation on Cognitive Functions in Young Adults. Journal of Pharmaceutical Negative Results. 2022;13(8): 4550-4552.
Kadmad Abdul Hameed Mohamed Azar, Devaraj Ezhilarasan, Dr. Suresh Rao, Kamatham Praveen. Evaluations of sub-acute toxicity of the ethanolic root extract of coleus vettiveroides in albino wistar rats. European Chemical Bulletin. 2022;11(10):101.
Smita Shenoy, Praveen Kamatham, Mohamed Azar, Raghavendra, Krishananda Prabu, Shradha Hedge, Mohanbabu Amberkar "Hepatoprotective activity of ethanolic extract of Plectranthus amboinicus against Antitubercular drugs induced hepatotoxicity in Wistar rats" Mohan Ambedkar et al./IJIPSR / 2(5), 2014,1027-1033.