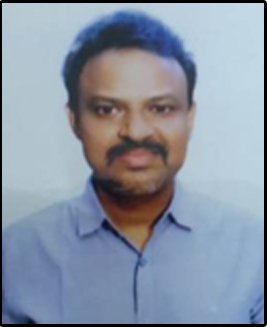 Dr Jagadeesh Babu
Professor & HOD of Department
Email: mmc.neurodept@gmail.com
Current Academic Role & Responsibilities
Professor& Head Of Department Of Neurosurgery.
Member In Neurosurgery Society Of India (NSI)
Areas of Research & Expertise
Endoscopic Brain & Spine Surgery,
Skull Base Surgery,
Neuro Oncology,
Spinal Cord Functions.
Awards & Achievements
CME conducted as organizing chairman:
Classification – Genome- Mutations – Current Situation – O.T And Icu Protocols
Brain –Cp Angle Tumor-Symposium Webinar.
Prediction of 3rd Wave Of Corona Pandemic & In Details Of Black Fungus.
Human Body Organ Donation And Organ Transplantation.
In associate with premier institutes:
Aiims, New Delhi
Nimhans, Bengaluru
Nims, Hyderabad
Svims, Tirupathi
Publications
Jagadeesh babu K, Madhulatha M. Association of Serum Lipids, Oxidative stress and Serum Cystatin-C with pre- hypertension and Hypertension. INTERNATIONAL JOURNAL of medical research and review. July- August 2014;2:349-354.
Jagadeesh B, Ramakrishna G. Mannitol vs Hypertonic Saline in the treatment of increased Intracranial Pressure in Traumatic Brain Injury. Journal of Medical science and Clinical Research. August 2016;4:11759-11764.
Jagadeesh babu K. Evaluation of Etiology, Risk Factors and Surgical Treatment and Outcome in Stroke Patients. Acta Biomedica Scietica. February 2016;3(2):133-138.
Jagadeesh Babu K, Ravi Chandra K. Neurological disorders in Khammam district with special reference to Brain Stroke. Journal of Medical Science and Clinical Research. June 2016; 5(6):23972-23976.
Jagadeesh Babu K, Bhaskar V. A study on various clinical presentations of Extra-Dural Haemorrhage, factors affecting treatment and early outcome. Scholars Journal of applied medicine sciences. June 2017;5(6E):2478-2482.
Jagadeesh Babu k, Manbachan Singh B, Tanmey D, Vimala A. Lazy Glass Microsurgical Trainer: A Frugal Solution for Microsurgical Training. World Neurosurgery. May 2019;125:433-442,.
Jagadeesh Babu K, Vimala A, Kamesh k. Comparative study of Open versus Endoscopic Discectomy (Destandau Technique) in Lumbar Disc Herniation at a semi urban set-up. International Journal of Orthopaedic Sciences. March 2020;6(2):666-671.
Jagadeesh Babu K, Vimala A, Rohit RA. Levetiracetam versus Phenytoin for seizure prophylaxis in severe traumatic brain injury. International Journal of Applied Research. April 2020;10(4):1-2.