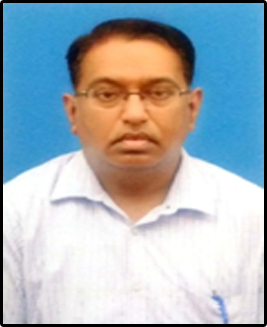 Dr G Sambasiva rao
Professor of General Surgery
Email: dr.Gorantlasambasivarao@gmail.com
Current Academic Role & Responsibilities
Teaching, B DS MBBS & M.S Guide for thesis work
Professional Affiliations.
Life Member
Publications
G, Sambashiva Rao.G. Postoperative Wound Infection in Surgical Ward. JMSCR. July-2016;04(07):11283-11290.
Sambashiva Rao. G, Satyam.G. A comparative study of diabetic and non-diabetic foot infections with reference to etiopathogenesis, clinical features, and outcome, Sch. J. App. Med. Sci. July 2016;4(7B):2389-2395.
G Sambasiva Rao,Vamshi Krishna Gorle. Study of Surgical Management Varicose Veins in a Tertiary Care Institution. IJSS Journal of Surgery. Jan-Feb-2019;5(1):9-12.
Sambasiva Rao G. Kiran Kumar. Role of Hyperoxygenation on Surgical site wound infection a randomized case Control study. International surgery Journal. August 2019;6(8):2927-2930.