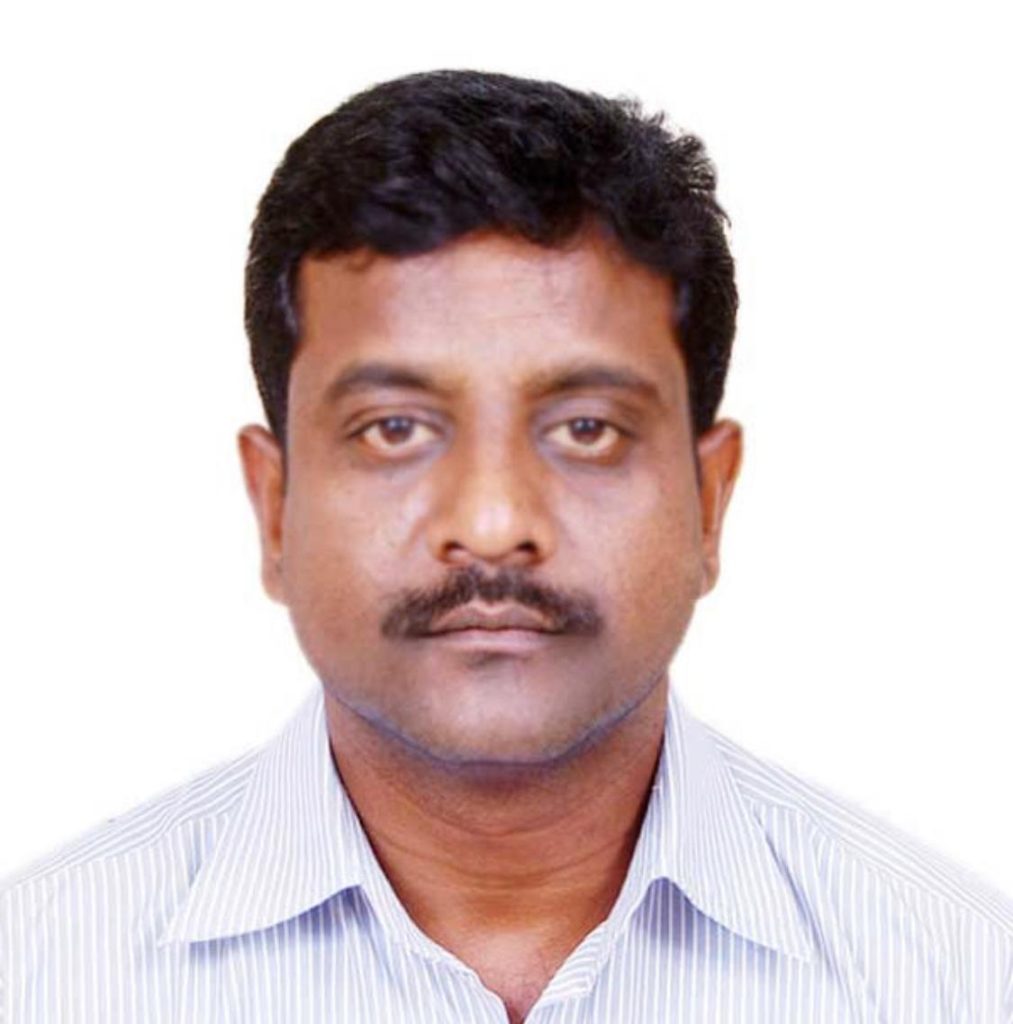 Dr B Nageshwar Rao
Professor of Microbiology
Email : nageshmicro@yahoo.com
Current Academic Role & Responsibilities
Conducting theory, practical classes, Self – Directed Learning and Problem Based Learning sessions for the medical and dental programs.
Involved in diagnostic and research activities of the department.
Guiding undergraduate (MBBS) and postgraduate (MD) students in their research projects.
Administrative responsibility of the College as Co-ordinator for NAAC program
Areas of Research & Expertise
Bacteriology and Immunology,
Cellular & Molecular Biology,
Mycology, Virology and Parasitology,
Molecular Radiation Biology,
Experimental Oncology and Therapeutics,
Natural products – biological activity and genotoxicology,
Environmental Toxicology and Occupational Hazards,
Heavy metal toxicology
Awards & Achievements
Awarded "Young Scientist Award" at Mamata Medical College in 2015
Awarded Senior Research Fellowship (IRIS No. 2006-06120) by Indian Council of Medical Research (ICMR), Govt. of India, New Delhi.
Professional Affiliations
Life member of the Indian Association for Medical Microbiologists (IAMM)
Life member of the Indian Society for Radiation Biology (ISRB)
Editor for the EC Microbiology Journal
Publications
B. NageshwarRao. Effect of Trimetazidine on Haemotological Parameters in Experimental Animals with Coronary Heart Disease Alone and in Combination with Diabetes Mellitus. International Journal of Clinical Biochemistry and Research. 2022 Jan 29; 9(1):17-21.
B. NageshwarRao. Evaluation of Hepatic Enzyme Levels and Haematological Profiles in Chikungunya Patients- An Institutional Study, Asian Journal of Research in Biochemistry. 2021;9(4):34-40.
B. NageshwarRao, et al., "Comparative Evaluation of Antimicrobial Efficacy of Calcium Hydroxide and ChlorhexidineGuttaPercha Points against E.faecalis and S.mutans – An In Vitro Study. Annals of Clinical and laboratory Research. 2019. Vol.7 No.1:280
B NageshwarRao., et al., Symptomatic and Asymptomatic Bacteriuria in Pregnancy with Special Reference to HIV Positive Antenatal Women. EC Microbiology. 2018. 14(5): 248-254.
S Aruna and B NageshwarRao. Faecal Carriage of Extended Spectrum Beta Lactamase Producing Escherichia coli among Patients, Healthy Individuals and in Environment from a South Indian Tertiary Care Hospital. EC Microbiology. 2018, 14 (7).
B NageshwarRao, JigniPathan. Antibacterial efficacy of hydroalcoholic extract of garlic: An Invitro study. MedPulse International Journal of Microbiology. February 2018; 5(2): 11-14.
B NageshwarRao., et al., Systemic Toxicity and Teratogenicity of Copper Oxide Nanoparticles and Copper Sulfate. Journal of Nanoscience and Nanotechnology, 2018; Volume 18, Number 4, 2394-2404(11).
B NageshwarRao., et al., Efficacy of garlic extract and sodium hypochlorite on dental pulp dissolution: An in vitro study. Saudi Endod J, 2017;7:36-9
B NageshwarRao., et al.,Immunomodulatory potential of Rutin and Quercetin in Swiss mice exposed to gamma radiation. International Journal of Biomedical and Advance Research 2017; 8(08): 310-317.
B. NageshwarRao, et al., In vitro antimicrobial efficacy of photoactivated cow urine against enterococcus faecalis. Indian Journal of Conservative and Endodontics. 2016 Apr;1(1):13-6.