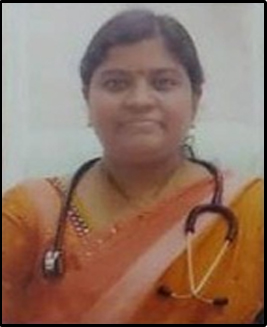 Dr Vimala Ambati
Associate Professor of Neurosurgery
Email: vimalaambati9@gmail.com
Current Academic Role & Responsibilities
Associate Professor  Of  Neurosurgery
Areas  of Research  & Expertise
Endoscopic Spine,
Skull Base Surgery,
Neuro Oncology
Awards & Achievements
CME conducted as organizing secretar:
Classification – Genome- Mutations – Current Situation – O.T And Icu Protocols
Brain –Cp Angle Tumor-Symposium Webinar.
Publications
Lazy Glass microsurgical trainer : a frugal solution for microsurgical training in 2019`world neurosurgery'
Comparative study of open versus endoscopic discectomy (DESTANDAU A TECHNIQUE

) in lumbar disc herniation at a semi urban set .up, IJOS in 2020.

Levetiracetam versus Pherytion for seizure prophylaxis in severe traumatic brain injury. IJAR, aprial, 2020.